Okay guys, first look at these. I'm a sucker for a good cupcake. Last night another student in my class even brought cupcakes for HER birthday & how could I turn them down? Buuuut, these are ones I made - & they weren't half bad, if I do say so myself...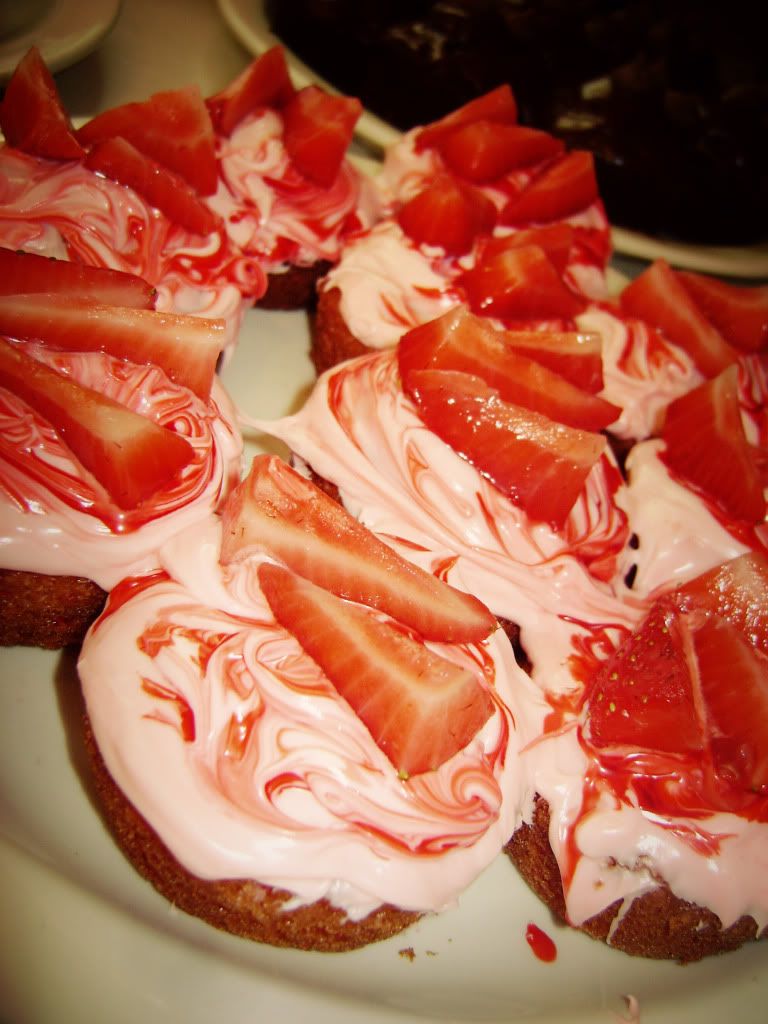 Okay, how good do these look? Strawberry cake with cream cheese frosting & fresh strawberries on top.. Mmmmmm.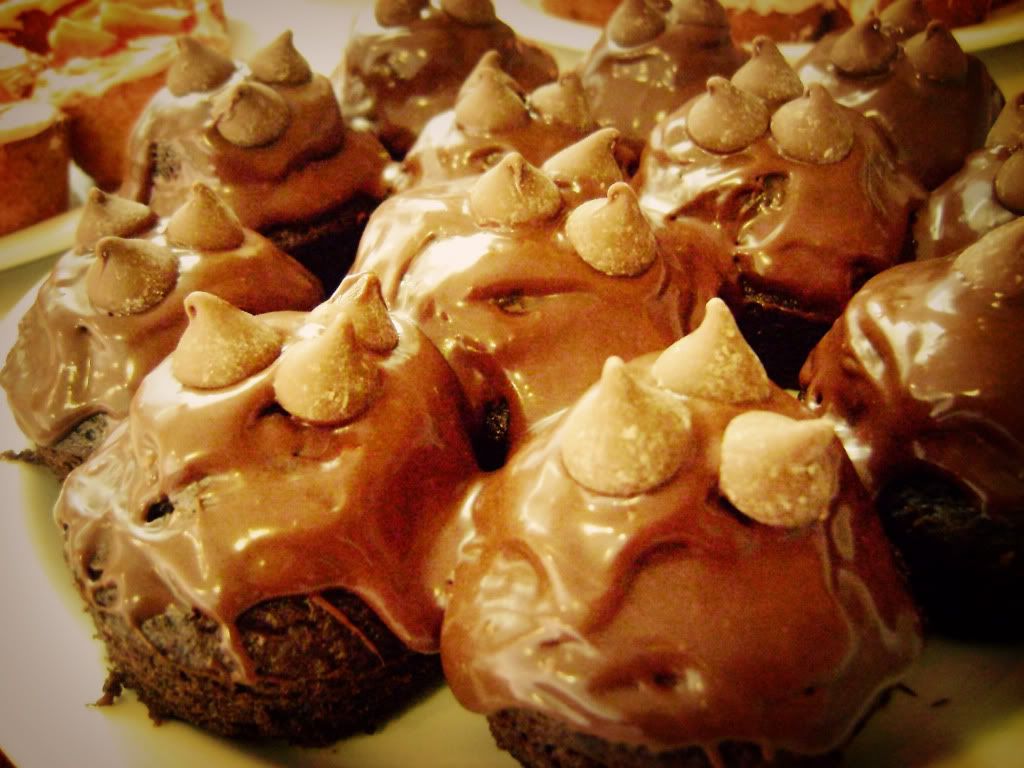 Also, these! Super, super rich. & super, super delicious. Be jealous.
Okay, okay. Done with the sugar! Look at

these:



Peach yogurt with granola, fresh bananas, frozen raspberries, & sliced-up peaches. To. Die. For.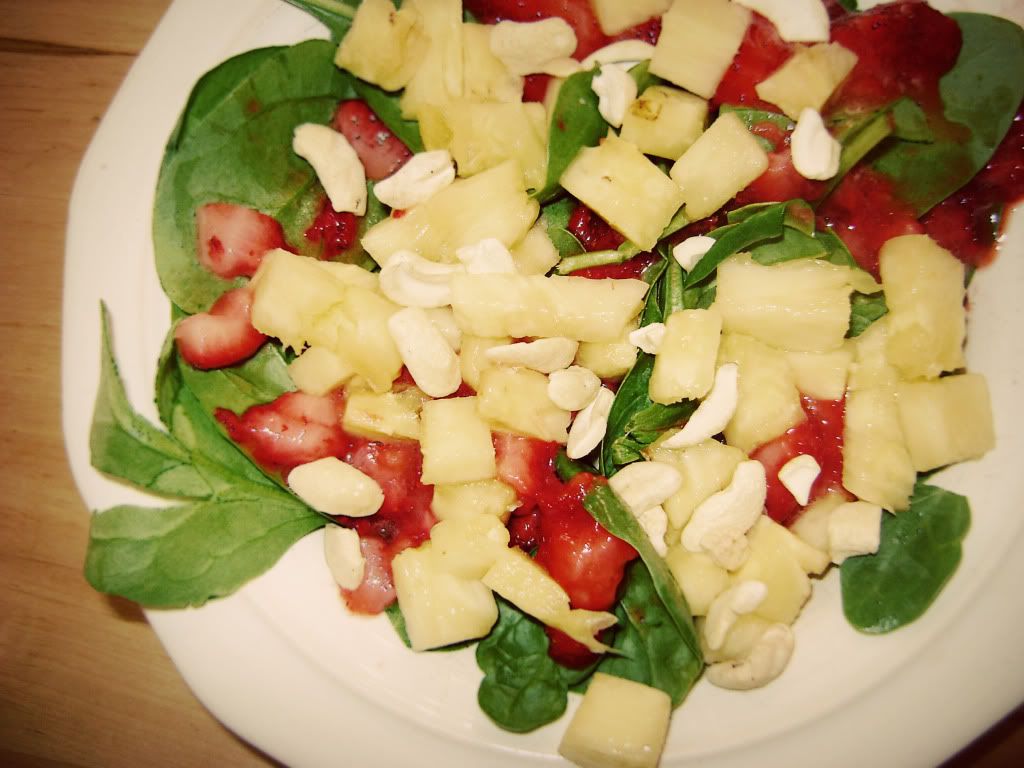 Spinach leaves with fresh strawberries, pineapple, & cashews on top
Okay, okay... So, even though those cupcakes WERE delicious... I have to say, I really do like eating

healthy

food.
First:

I feel five hundred times better when I eat stuff like that.
Second: It's freakin' good.
Third: I know this is so typical, but I seriously have way more energy & motivation to do things..
I'd much rather put

healthy

food into my body than eat a ton of sugar and frozen junk... Go ahead & call me a health nut BUT.. You'll be wrong! I've realized that it really is hard as a college student. It's way cheaper to buy a 50 cent package of Top Ramen or somethin' but it's more expensive & takes more effort to buy fruit n' stuff. I think I've forgotten how much I LOVE eating healthy.

LOVE

, with a capital L. So, I think I'm gonna start again. Yeah? Sounds good to me.
xo. :)
like this post? tell me! make my day. you know you want to.